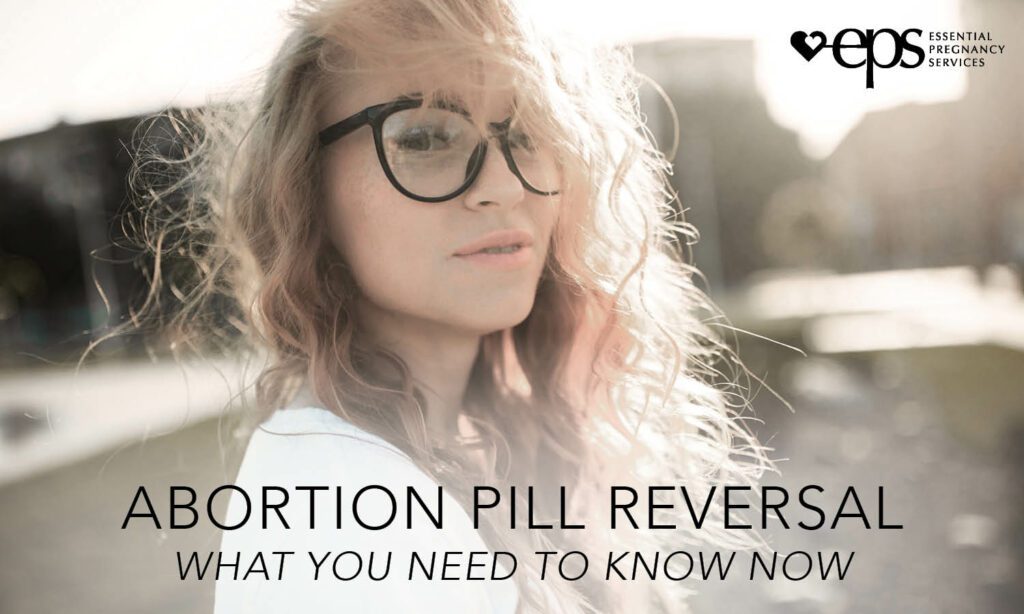 In the uncertainty of an unexpected pregnancy, it can be easy to make a quick decision out of fear. But what if you have second thoughts after the initial shock wears off?
If you've taken the first half of the abortion pill and now have changed your mind, you still have options! Abortion pill reversal treatment may be the right choice for you. Keep reading to learn more. Or, to speak with a nurse now, call or text us.

What is Abortion Pill Reversal? How Does Abortion Pill Reversal Work?
As the name suggests, abortion pill reversal (capitalize or no? in other places) is a process that counteracts the effects of the first dose of the abortion pill, Mifepristone.
Mifepristone stops your body from producing the hormone progesterone, which enables the body to maintain the pregnancy. In abortion pill reversal, your doctor prescribes a progesterone pill to provide the body with extra progesterone, which helps the pregnancy to continue.
What is the Abortion Pill Reversal Success Rate?
Initial studies have shown a success rate of 64 percent to 68 percent[1]. However, the results of your specific situation cannot be guaranteed.
When Should I Start the Abortion Pill Reversal Process?
The Abortion Pill Reversal Network states that, ideally, you should start the process within 24 hours of taking Mifepristone[2]. But don't let that discourage you! There have been successful cases where treatment was started within 72 hours of taking the first half of the abortion pill!
What are the Side Effects of Abortion Pill Reversal?
Although progesterone is a natural hormone, you still may experience some side effects[2] from the abortion pill reversal treatment, such as:
• lack of energy
• dizziness or lightheadedness
• headaches
• gastrointestinal discomfort
Be sure to stay hydrated and get plenty of rest to alleviate your symptoms. It's also important to note that some forms of progesterone include peanut oil. If you have a peanut allergy, let your doctor know before starting the reversal process so they can provide you with an alternative form of progesterone.
How Much Does Abortion Pill Reversal Cost?
The cost of your abortion pill reversal treatment depends on the type of progesterone your doctor prescribes. If you're experiencing financial hardship, EPS and the Abortion Pill Reversal Network will do all we can to help you find ways to reduce the cost of treatment!
Learn More About Abortion Pill Reversal at EPS
We get it—there are no easy answers to an unexpected pregnancy or an under-supported pregnancy. Have hope, you are not in this alone. Request a confidential appointment at EPS to get immediate help. If you have not take the abortion pill, you can access our confidential Pregnancy Testing Services and discuss your pregnancy options, so you can make an informed and empowered decision!
If you've already taken the abortion pill but are having second thoughts, time is of the essence. To speak with a nurse now, call or text (402) 554-1000.
.
.
.
SOURCES
1. Delgado, G., Condly, S. J., Davenport, M., Tinnakornsrisuphap, T., Mack, J., Khauv, V., & Zhou, P. S. (2018). A case series detailing the successful reversal of the effects of mifepristone using progesterone. Issues in law & medicine. Retrieved from https://pubmed.ncbi.nlm.nih.gov/30831017/
2. Frequently Asked Questions. Abortion Pill Reversal. (n.d.). Retrieved from https://www.abortionpillreversal.com/abortion-pill-reversal/faq