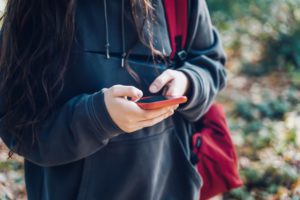 "I'm not sure I should get an abortion, but I'm also not sure what to do."
Are you pregnant? Have you been searching for information about abortion clinics, prices, and appointments? Have you been hesitating? We are glad you found us because we believe we can help you! If you live in Omaha or Bellevue, Nebraska, we specialize in helping women who are undecided or uncertain about their pregnancy. If you want to know your pregnancy options, our services are 100 percent cost-free and offered in a no-pressure, non-judgmental and safe environment.
CALL OR TEXT FOR IMMEDIATE PREGNANCY SUPPORT
Maybe you haven't told your friends and family you are pregnant because you are undecided about abortion as the next step. Or maybe you don't want pressure from them. At Essential Pregnancy Services, our professional team is here to walk alongside you so that you don't have to make this decision alone. Your time spent with us is completely confidential.
When you're undecided about what to do next…
Remain calm. The best thing you can do during times of uncertainty, is to remind yourself to breathe and to give yourself time to weigh all your options. An informed decision is the best decision. And, remember, feelings are temporary.
Seek the best care. Your health matters, so never settle for low-quality care by going to a clinic that wants to sell you on a procedure by pressuring you into a decision you're not comfortable making.
Empower yourself. Sometimes, well-meaning friends and family can make you feel uncomfortable because of their opinion on your pregnancy decision. At EPS, we are here to present you with facts so you can feel empowered to make a decision that you feel most comfortable with.
Take charge of your health. We encourage you to seek help today from our nurses who can provide you with a cost-free pregnancy test, an ultrasound to determine gestational age and viability of your pregnancy, as well as STI screening and treatment.
If you're still questioning…
"Am I really pregnant?"
"How far along am I?"
"What are my abortion options in Nebraska?"
"Is it important to know if I have an STI when scheduling an abortion?"
Go to our Frequently Asked Questions.
With nearly 50 years of experience, we've learned a thing or two about assisting women facing unplanned pregnancies and those who feel uncertainty about abortion. And we have amazing resources awaiting you! Request an appointment or call our helpline. You can even text us. And don't forget that you are not alone. We are here for you!