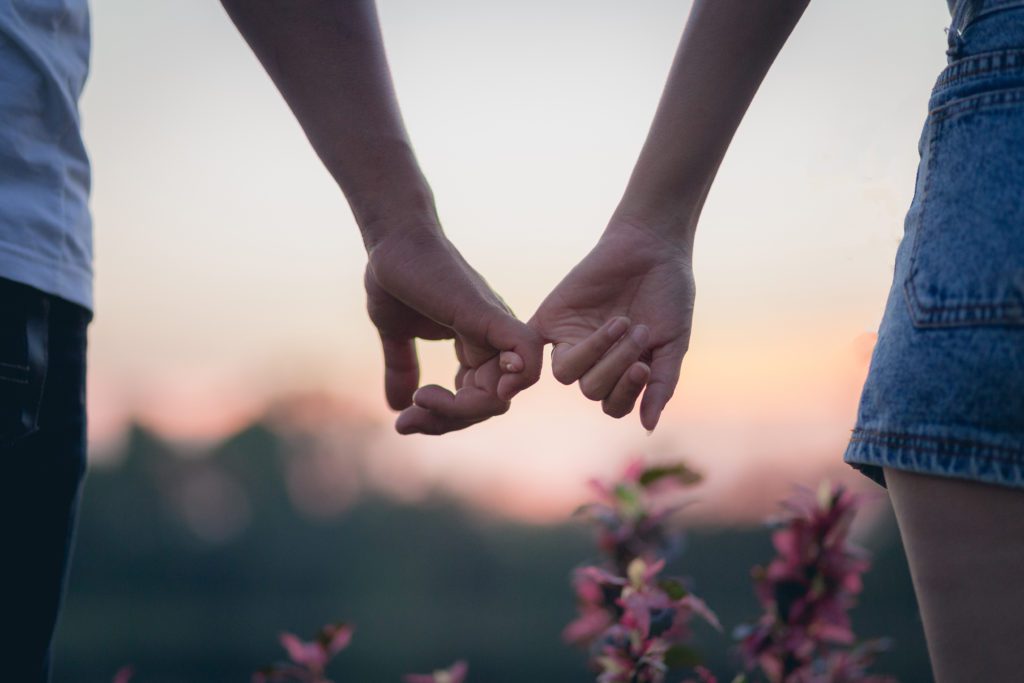 Will having an abortion hurt my relationship? – Healthy relationships are built on the belief that the person you have chosen to do life with holds similar values as you and has a shared vision for the future. However strong a couple may feel together, no relationship is immune to life's challenges, the ups and downs along the way.

In our experience at Essential Pregnancy Services (EPS), one or both parties may experience disillusionment or feelings of hopelessness when facing an unplanned pregnancy, or even an under-supported pregnancy when resources are tight and family support is low or non-existent.
Communication can quickly breakdown if one partner is requesting an abortion and the other does not agree or is unsure. Even when both partners are considering abortion, the question about how this pregnancy decision will impact the future together is a concern.
If you're experiencing turmoil in your relationship because one or both of you are considering abortion, we have some ideas for you to consider that may help you determine what decision is best for you.

For immediate pregnancy help, contact Essential Pregnancy Services. Call, text or request your free appointment online.

Making a choice about how to proceed with a pregnancy is no small decision, especially if you are leaning toward abortion. As you weigh your pregnancy options and your hopes for the future of your relationship, consider these tips:
SEEK HELPFUL SUPPORT
Abortion is potentially a relationship-ending decision for partners. For this reason, it is vital to find a professional you can trust, someone who will listen to your concerns and provide you with compassionate guidance and care. This is especially important if you don't have support from your partner, family or friends.
In our efforts to offer pregnancy solutions to women for almost fifty years now, we have learned a thing or two about navigating the challenges of pregnancy decisions. Knowing women need whole care, we offer professional counseling and case management services at absolutely no cost. There are no hidden fees and you do not need insurance. Literally, there are no strings attached to any of our services. Our priority is to inspire you to feel confident in your next steps.
TAKE TIME TO CONSIDER YOUR OPTIONS & PLAN
We know the best decision is an informed decision. And an informed decision takes time. You need to understand the facts about your pregnancy (we offer free ultrasounds if you qualify medically), your pregnancy options, and all free resources that you have available to you (we provide cost-free material assistance, too).
If you ultimately choose abortion, it is critical to plan for feelings and situations that may arise for you and/or your partner after the abortion is complete. Our professional counselors can help you think through these things. We're here for you during your pregnancy and beyond, whatever decision you make.
DETERMINE WHAT YOU REALLY WANT
Many of our clients have shared how they feel pressured into scheduling abortion appointments. If this describes your situation, please know that no one has the right to pressure you into an abortion. We provide a safe space to talk through circumstances and create plans. If you are feeling pressured into a decision you do not want to make, call for immediate help.
HAVE HOPE
Sometimes life throws you a curve ball. But, today, you can have hope knowing that there are caring individuals and free support waiting for you. We are committed to honest and authentic services, and we're here to walk alongside you in whatever decision you make.
—
Request a free appointment online.
Or call or text to connect with someone now.